Strategic partnership
During the spring of 2023 we have opened up the possibility for selected members to enter into a strategic partnership with our Chamber, involving mutual support and mutual benefits in addition to what follows from membership.
We will always, passionately and with great commitment, support all our members. Strategic partnership, however, goes beyond what is included in the membership. 
In exchange for our strategic partners' financial and operational support, we are willing to offer, on an individual basis, for example:
High visibility on our website through name and logotype, with a link to the strategic partner's website, and a short description of the business

High exposure in connection with our events – strategic partner can get priority to appoint speakers and/or participants in panel debates

Exposure with name and logo in invitations to our events

In case of interest – events that are entirely devoted to the presentation of various aspects of the strategic partner's business operations

High exposure in our LinkedIn posts, highlighting the Strategic Partner`s business operations and specific capabilities
Cover photo, article and interview with a suitable representative in our newsletter Our Chamber
High exposure in our communications with members
Ongoing efforts on our part, among our members and in our increasingly extensive external network, to promote the Strategic Partner with the goal to create new business relations
We will always be flexible in discussions about strategic partnership, but our preference, in order to create stability in our operations, is to enter into agreements covering a period of 3 years.
Our first strategic partners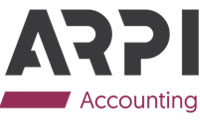 ARPI Accounting is a full range accounting services firm which has been providing support to international, mainly Scandinavian (including many Swedish) businesses entering the Polish market since 2001. The company prides itself to be experienced, after operating for more than 20 years, in selecting best solutions for business development in Poland. ARPI Accounting offers services in fields such as accounting, legal, human resources, tax consultancy, budgeting and reports, outsourcing as well as payroll services. You can read more about ARPI Accounting, including an interview with its Norwegian CEO with Polish roots, Jan Prejsnar, in the first edition of our newsletter Our Chamber. 

With more than 1 200 employees and offices in Poland,USA, UK, Germany, Spain, Romania, Moldova, Argentina, Brasil and Uruguay, Software Mind is a global software development company that provides its client base with cross-functional, autonomous development teams managing software life cycles from ideation to release and beyond. For over 20 years Software Mind has been enriching organizations with talent that boosts scalability, drives dynamic growth and brings disruptive ideas to life. Top-notch engineering teams who take ownership and integrate smoothly into organizations deliver value from day one. Locations throughout Europe and the Americas mean that Software Mind experts support clients regardless of their time zone. Domain expertise and proven experience with emerging Cloud, AI, ML and Data Science technologies empowers Software Mind to provide support across sectors and markets – not as a one-time vendor but as a long-term partner.

Ebury is one of the fastest-growing global fintech companies. Thousands of customers worldwide use Ebury`s solutions to simplify and support their global ambitions. Started in 2009 over a cup of coffee and a passion for helping businesses stay ahead of the game, Ebury has achieved phenomenal growth, becoming one of the world's most trusted international trade services providers. Ebury cuts out global complexities and offers simplified financial products to help businesses trade internationally with ease. Ebury empowers businesses with the financial tools needed for cross-border trade such as hassle-free international payments and collections, currency IBAN accounts, tailored FX risk management, flexible lending solutions, quick integrations as well as an easy-to-use platform – all in one place.
Kontakta oss
Varmt välkommen att kontakta oss genom att mejla till info@svenskpolska.se eller genom att ringa Jerry Ralowski 0709 996 630 alternativt Hans Forslöf 0730 477 380.