Strategic partnership
During the spring of 2023 we have opened up the possibility for selected members to enter into a strategic partnership with our Chamber, involving mutual support and mutual benefits in addition to what follows from membership.
We will always, passionately and with great commitment, support all our members. Strategic partnership, however, goes beyond what is included in the membership. 
In exchange for our strategic partners' financial and operational support, we are willing to offer, on an individual basis, for example:
High visibility on our website through name and logotype, with a link to the strategic partner's website, and a short description of the business

Exposure in connection with our events – strategic partner can get priority to appoint speakers and/or participants in panel debates

Exposure with name and logo in invitations to our events

In case of interest – events that are entirely devoted to the presentation of various aspects of the strategic partner's business operations

High exposure in our LinkedIn posts, highlighting the Strategic Partner`s business operations and specific capabilities
Ongoing efforts on our part, among our members and in our increasingly extensive external network, to promote the Strategic Partner with the goal to create new business relations
We will always be flexible in discussions about strategic partnership, but our preference, in order to create stability in our operations, is to enter into agreements covering a period of 3 years.
Our first strategic partner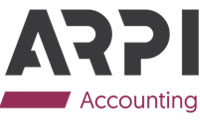 ARPI Accounting is a full range accounting services firm which has been providing support to international businesses entering the Polish market since 2001. The company prides itself to be experienced in selecting best solutions for business development in Poland. ARPI Accounting offers services in fields such as accounting, legal, human resources, tax consultancy, budgeting and reports, outsourcing as well as payroll services.
Kontakta oss
Varmt välkommen att kontakta oss genom att mejla till info@svenskpolska.se eller genom att ringa Jerry Ralowski 0709 996 630 alternativt Hans Forslöf 0730 477 380.